Uplighting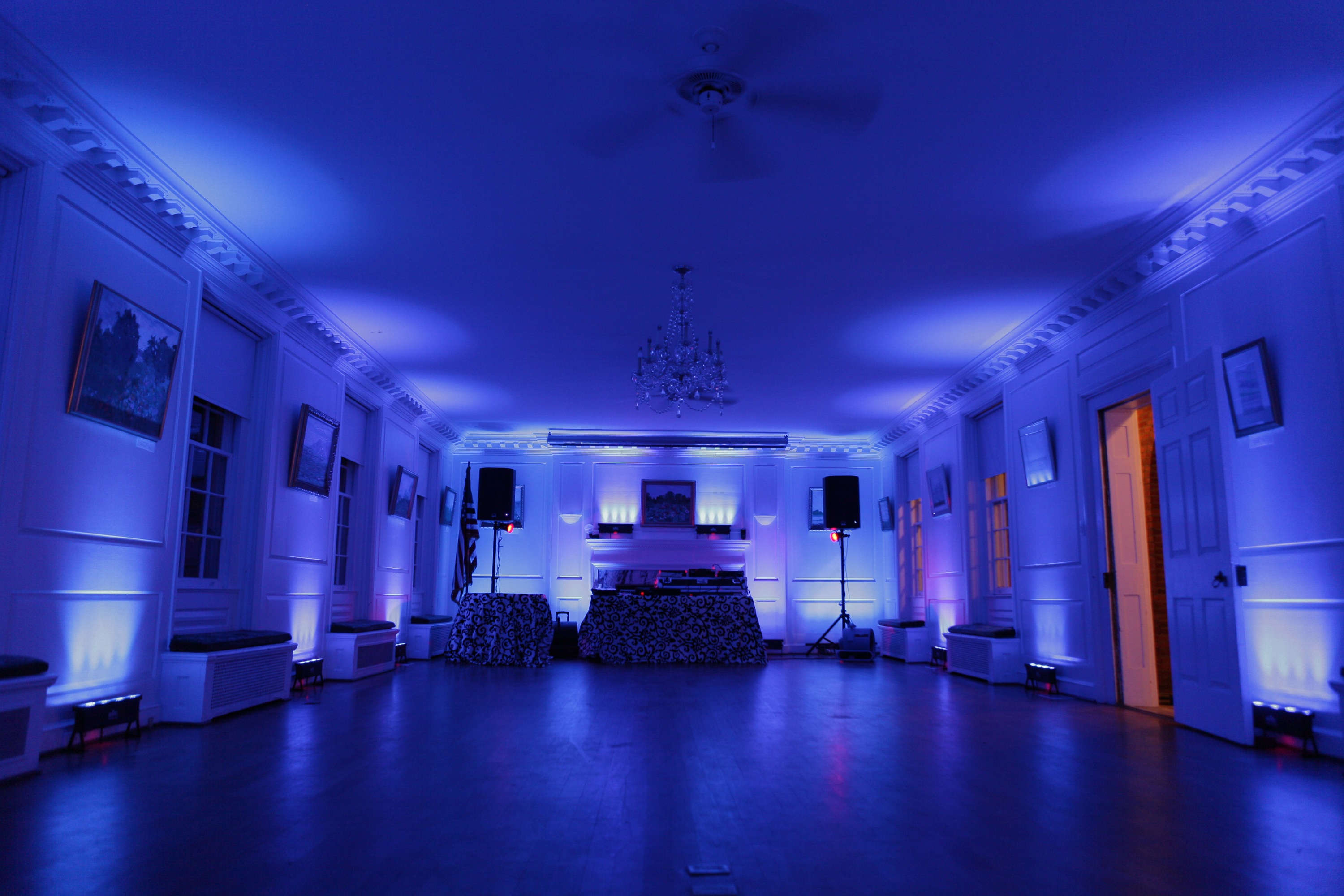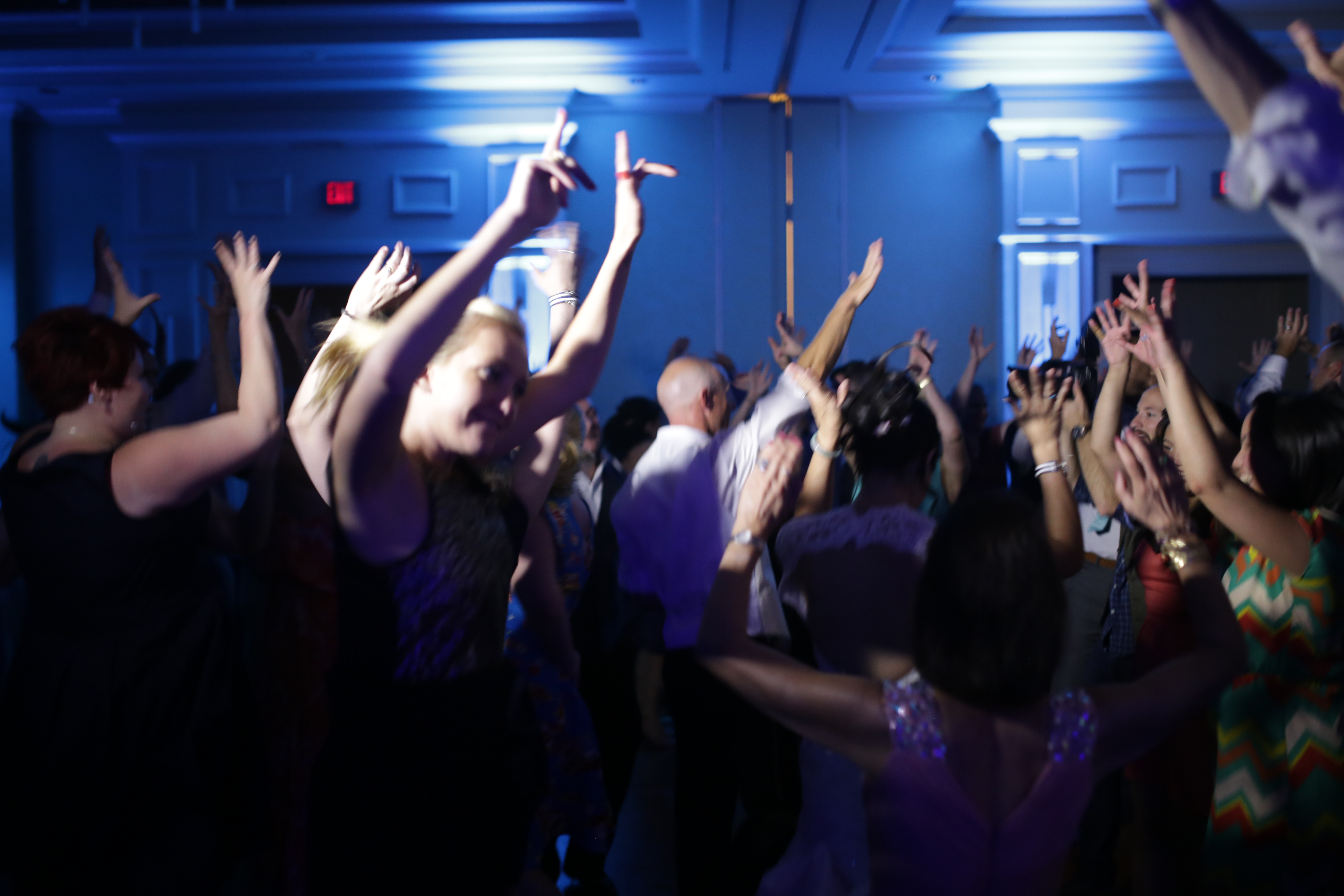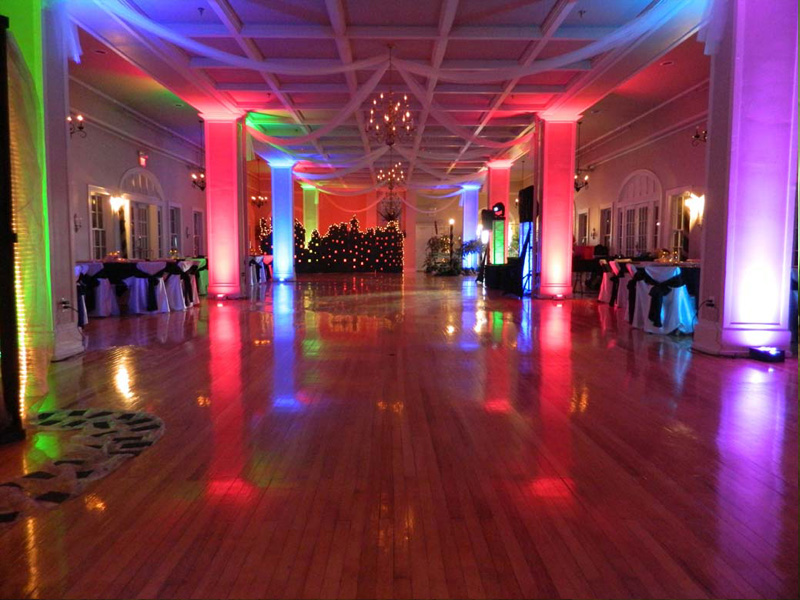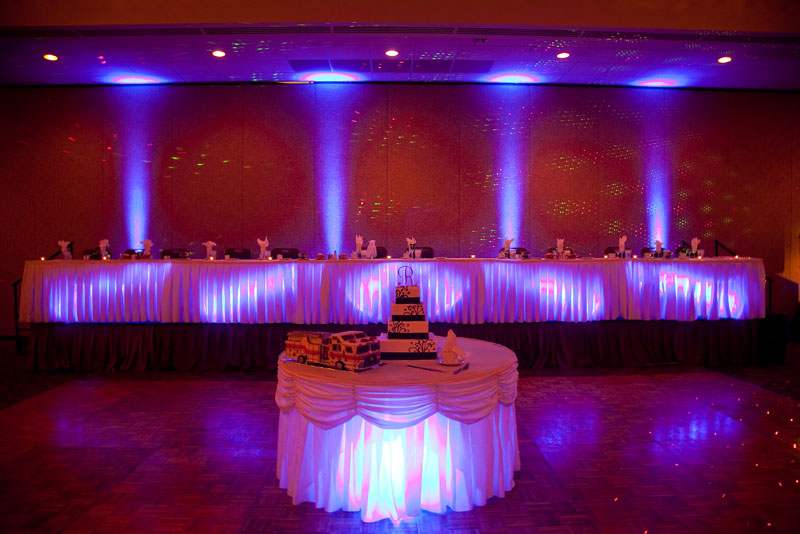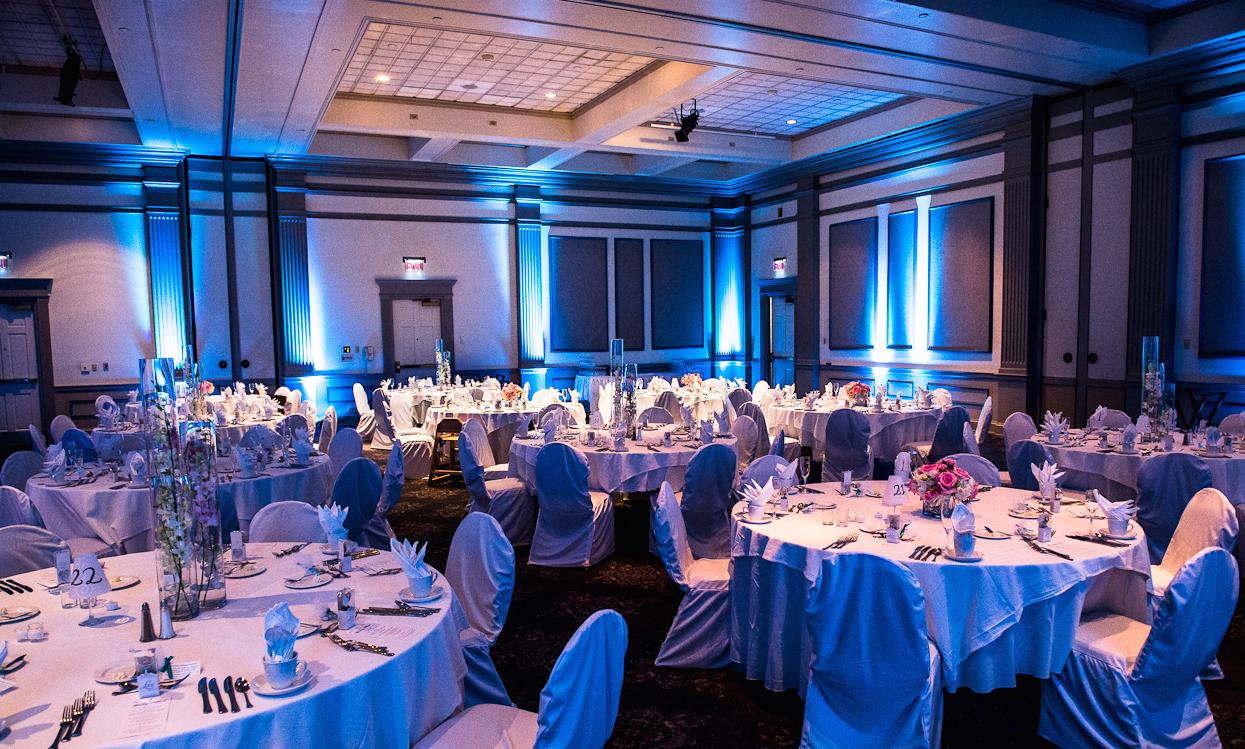 Set The Mood!
Enhance the ambience in any space with uplighting from Shut Down Productions.  We can light any room to match your wedding theme or event logos.  We can also make the lights "dance", changing colors and flashing to the beat of the music.  Don't let your room be plain! We offer competitive pricing so please inquire about our packages.
Custom Gobo Monograms
A custom monogram is the perfect finishing touch to an elegant event. We can customize any logo or monogram to be projected on the dance floor, wall (interior / exterior), or above the main table! We can design custom monograms with your initials, names, images, and patterns to create a unique, elegant, and lasting impression.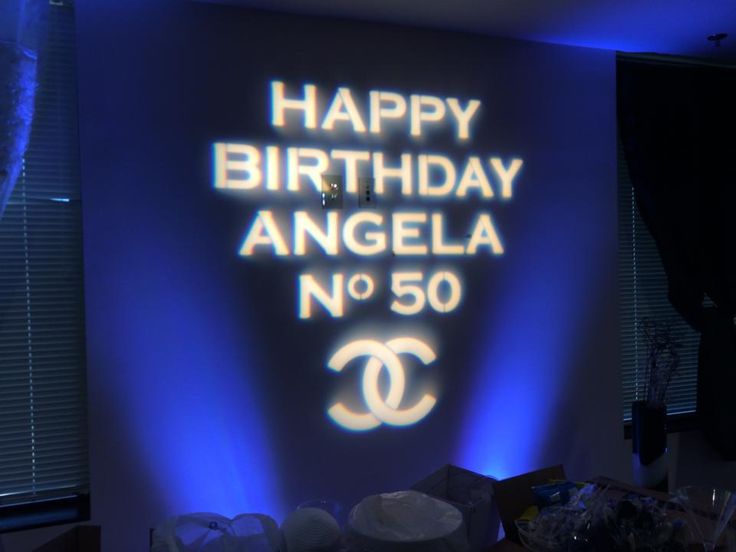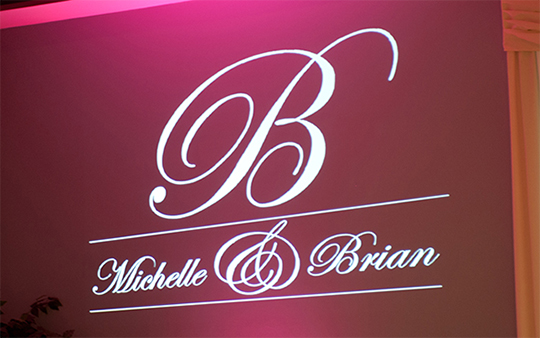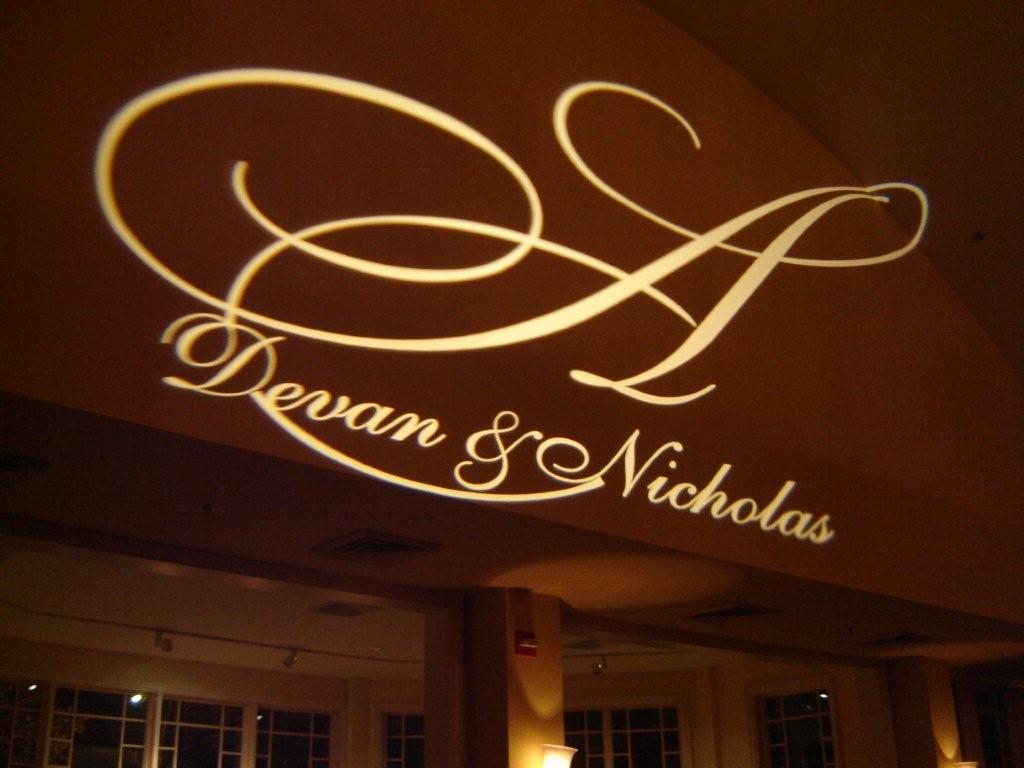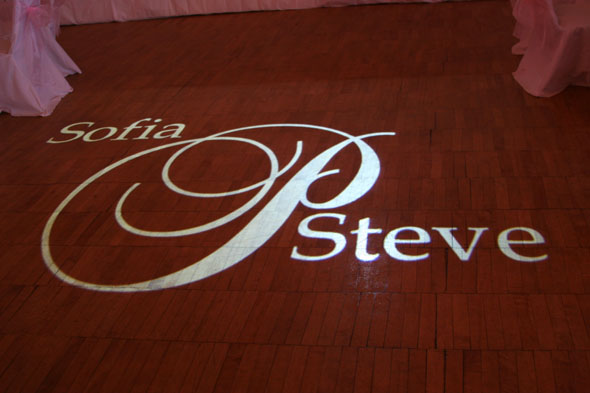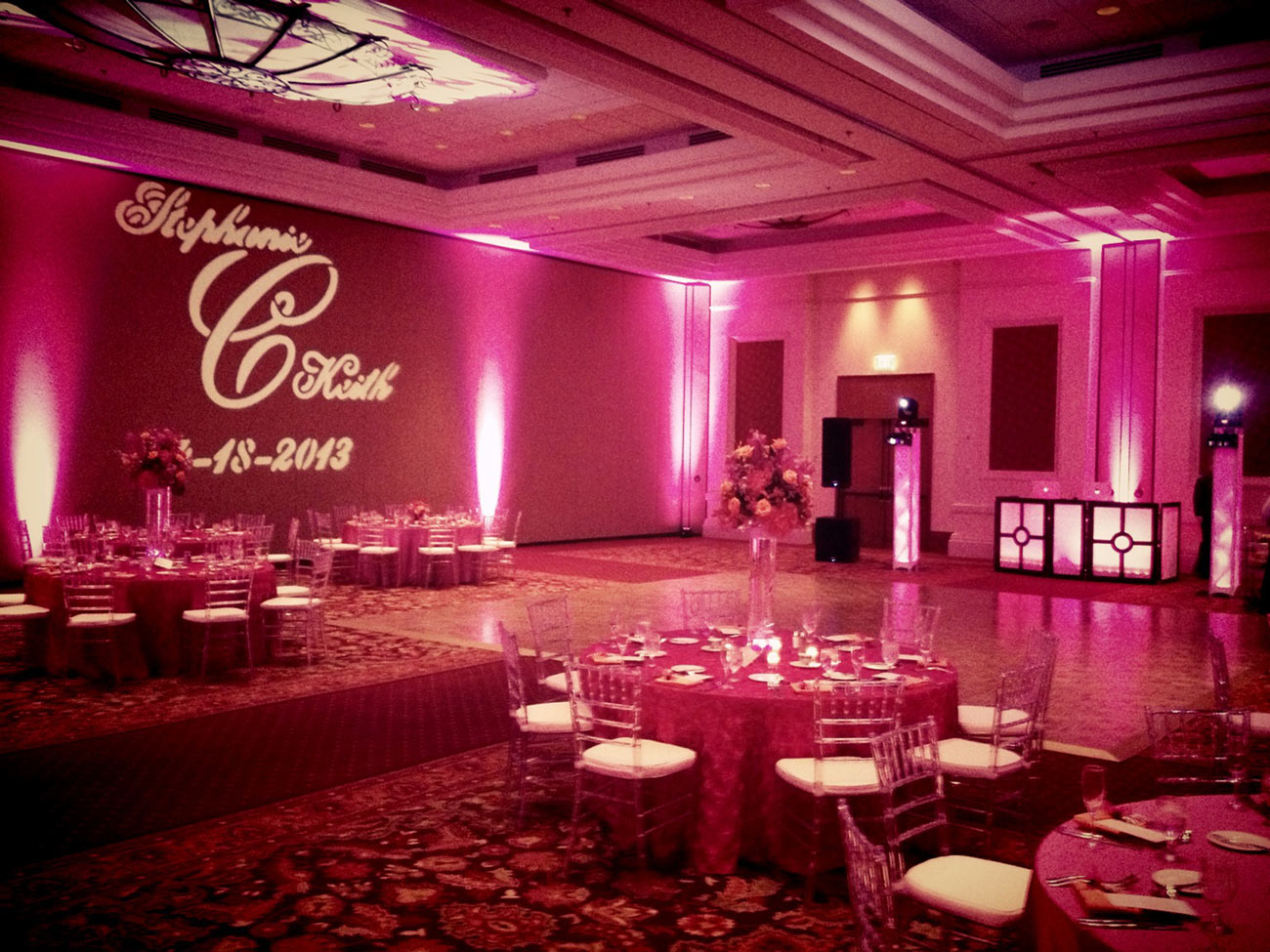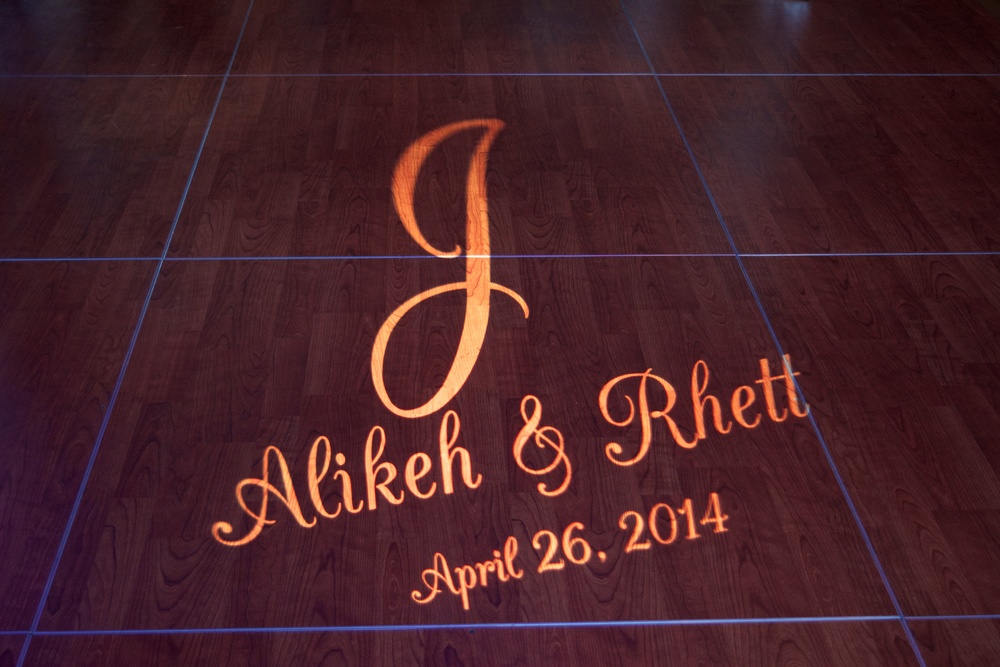 Animated Gobo Monograms
Our designer can customize your monogram with a variety of shapes, colors, and animations. We can project these on any surface including walls, dance floors, and drapery.  Names, logos, dates, and pictures, are just a few things that we can project.  Our animated monograms are custom made and are limited only by your imagination.
The Illuminated Slideshow DJ Booth
Stand Out!
We are proud to offer this one of a kind interactive DJ booth.  No, you're eyes aren't deceiving you.  That is a 50" TV beautifully integrated into an illuminated DJ Booth.  
A TV in the booth!?! Why?! 
It allows us to make beautiful slideshows to highlight you! For our wedding clients, imagine seeing your beautiful engagement shots, or throwback photos of you and your significant other on the big screen.  Share it with your guests by including this awesome technology at your wedding.  For corporate clients, how about having us make a slideshow of your staff, or perhaps progress on a company project.  The possibilities are endless!

Any message or company logos can be displayed.

In addition to slideshows and messages,  it allows us to mix music videos.  We have over 40,000 music videos in our extensive library and mix them just as great as the music!  We like to mix in the videos and alternate them with your slideshow or event photos. 

Be Social! With the popularity of social media many encourage their guests to use a specific hashtag for any pictures they post during the event and we have the technology to project those pics in real time on our 50" TV in the DJ booth.   We can also use a projector for a bigger image if needed. Clients are amazed and it is such a fun way to encourage social interaction and get people talking about your event!

Mirror Mirror!  We also can set up a camera that way your guests can see themselves busting a move!
Our booth can be illuminated in any color you desire.  We also can make it flash to the music, or dim on cue.  The DJ is always in complete control of the lighting and the video.
Dance On A Cloud
Dancing on a cloud adds that magical touch and makes for amazing First Dance pictures.  If you are great dancers it will take your first dance to another level.  If you aren't the best dancers in the world it will make your first dance special without adding the pressure to impress your guests with your moves.  You will be amazed on how many pictures your guests will take of your first dance.

The cloud is produced with the use of heated water and Dry Ice in a professional machine.  It takes a little more than an hour to heat the water and the effect will last for your first dance.  It will not effect smoke detectors.  There is no odor to the cloud unlike other fog machines.  There is no moisture left on the dance floor because dry ice goes from solid to gas when activated by the hot water.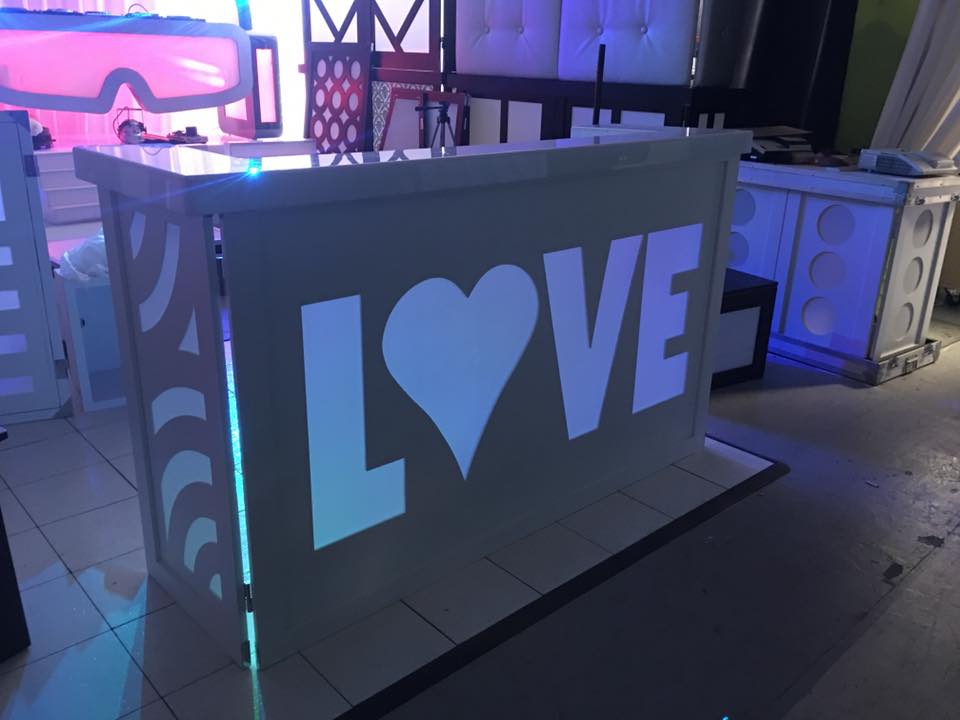 The Love Facade
Love is in the air!  And can be on your DJ's booth! Create a wow factor with a romantic look with this "lovely" add-on.